Hello and welcome to Karazma Bulldogs.



We are a small kennel located in Gippsland, Victoria, Australia.

We fell in love with this unbelievable breed in 1992 when we purchased our first Bulldog Maddy. From here it all started and my partner Colin and I were smitten with the breed and began showing in 1994.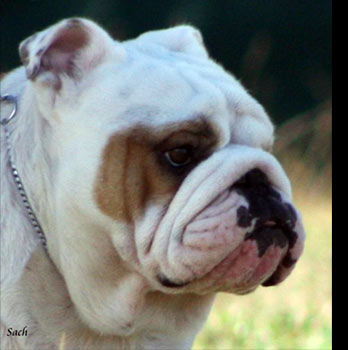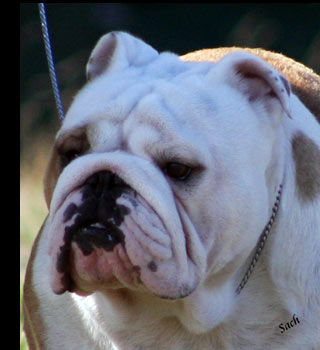 It's funny looking back over the old times, as every weekend I used to travel 2 hours to Bulibrook Kennels just to learn more about this beautiful breed.

We have been very successful in our breed with great help from our dear friends. I was on the committee of the Non-Sporting dog Club for 5 years.
We are currently members of the British Bulldog Club of Victoria, The British Bulldog Club of South Aust. and the Bulldog Club Inc. (UK).

Our goal is to hold onto the breed standard whilst maintaining healthy dogs. The main priority is soundness and good health. We breed for conformation, temperament and most of all, the correct size.

To the present time, we have shown many dogs -- attaining their Aust. Champion Titles and still continue to thrive in the show ring.

To the present time we have shown many dogs attaining their Aust champion title

and also we are the first bulldog kennel in Victoria to attain a Supreme Champion

, we still continue to thrive in the show ring .

Thank you for your time and we hope you enjoy visiting Karazma Bulldogs website!
Please come back again soon…

Kind regards

Jennifer and Colin.

LAST UPDATED: 23.02.2017- Puppies, Males, Females, FAQ, In Memory, Retired & About us